Every year The most cowardly monster attacks 250,000 children in the world. 1 case in children for every 200 adults makes the research unprofitable. At Surkana we want to add our effort doing what we know best, creating fashion products with a social background. 25% of the benefits will be donated to Chascar so that the dream of putting in operation the SJD PEDIATRIC CANCER CENTER BARCELONA is a little closer. It will be the largest research center in Europe, the ally of children who fight against the most cowardly monster. Support them in their fight! #paralosvalientes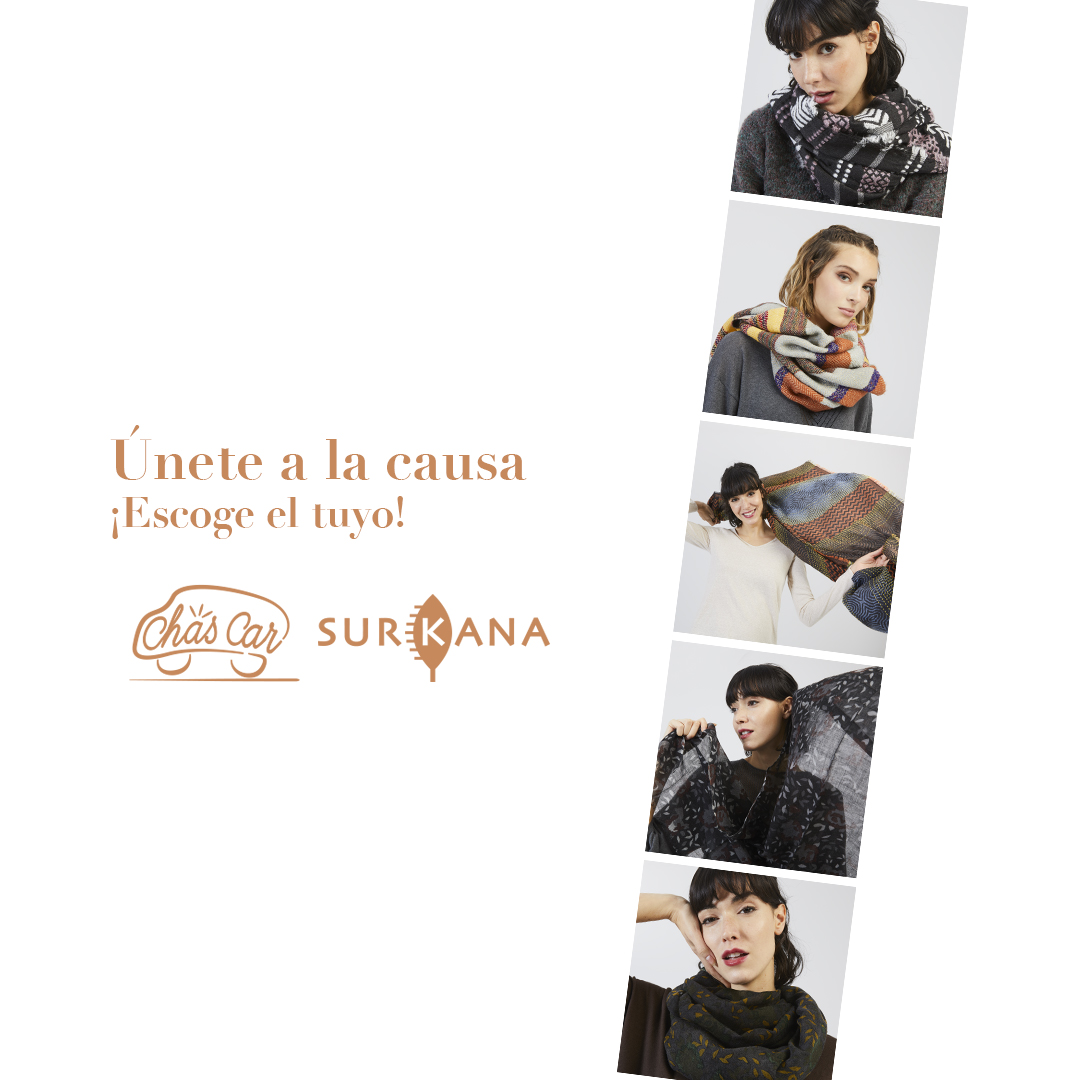 For this Fall-Winter 2018/19 season, Surkana joins Chascar, a new NGO that fights against children's cancer and whose activity is entirely aimed at collaborating in the creation of the SJD Cancer Center Barcelona, which is expected to be the most important oncology pediatric center in Europe.
Under the slogan #paralosvalientes (for the brave), Lara, Esther and Oriol, dubbing and advertisement actors, unite their talent and contribute to the fight with what they do best; creating stories full of magic that can make you smile. And all this inside a car, together with famous guests who collaborate with a smile to help spreading the message.
Currently, the SJD PEDIATRIC CENTER BARCELONA has already raised the € 30 million that were necessary for its construction, however, much more is still needed to equip it with the necessary tools and technology so that the dream of operating the largest research center of Europe can become a reality. This center will not only be a center for researching new cures, it will also be a place of support for families and will welcome children from all over the world. A place to cure cases that today have no cure.

They are already brave, now it's our turn. Collaborate. Join the cause and give them a future. #paralosvalientes.